BIOGRAPHY

Years before studies
Hendrik Eichler, son of the Jazz Piano player Wolfgang Eichler and music teacher Doris Eichler, was born 1993 in Wuppertal, Germany. This family setting musically influenced Hendrik already, because he was educated with a lot of music around him. At the age of 5 he got his first drumkit and started right away learning it autodidactically. Finally in 2006 he got his first drum lesson at the "Bergische Musikschule" with Jörg Hedtmann and already after 6 Months he was playing in a Junior Big Band in Schwelm and a Pop Band.
Because of his fast progress Hendrik got into the scholarschip programm for study preparatory at the "
Bergische Musikschule", which included more Drum lessons, theory class and piano lessons. He also invested a lot in different Jazzworkshops in Germany, for instance in: Hilden, Burghausen, Solingen, Hagen and Remscheid. 2012 He won the second Price at the competition "Jugend Jazzt NRW".
In the years before his studies he was involved in following projects:
Choir Project "A Jazz Mess"

Musical Project "Die beste Schule Deutschlands"

Big Band "The Real McCoy", Wuppertal

some Pop and Rock Bands
He also regularly played with his Father, who guided him early into Jazz music.
Study years
In 2013, Hendrik started his studies of Jazz/Pop at the Artez University of Arts in Arnhem, with René Creemers and Etienne Nillesen as Docents. In this studies, he learned a lot more about different musical styles and technique, and found ways to better express and project his deep love to music through the drumset. He developed his own style which reaches from modern Jazz music, which is influenced by Mid-east Odd meters, to improvised music, inspired by paintings.
Hendrik also started composing during his studies, which has a unique original style, reaching from complicated rhythms and odd meters to parralell abstract harmonies and Melodies.
In 2016 he also started having lessons with Jeroen van Vliet, where he played with him in a Duo to discover more aspects in rhythmical and improvised music.
Besides this, Hendrik had different projects and gigs, in and around arnhem, but didn´t lose his connection to Germany, like with the government founded project "First Holiday".
2017 he graduated with Bachelor of Music at the Artez University of Arts and started in the same year with the Master of Music on the same school. This Master gave him already the possibility to get workshops from Omer Klein Trio, Jonas Burgwinkel, Frans Petter Eldh, Felix Lehrmann, Bill Laurance, Juha, Stephane Galland et... and the possibility to take single private lessons with Jim Black, Jonas Burgwinkel, Stephane Galland, Christian Lillinger, Bodek Janke, Ivo Neame, Barak Schmool, Kit Downes, Malcolm Braff.
---
Von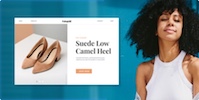 Erstellen Sie mithilfe anpassbarer Vorlagen Ihre eigene, einzigartige Webseite.